Multiply your business potential and grow together with QIOX!
QIOX is a Dutch developer and manufacturer of smart self-service columns. We do this in good cooperation with our partners in Europe. Like PSP's, webshop developers, software companies, POS system vendors and AV- and IT-companies, who apply our products and solutions in their own projects. Together we ensure that the hardware and software function optimally.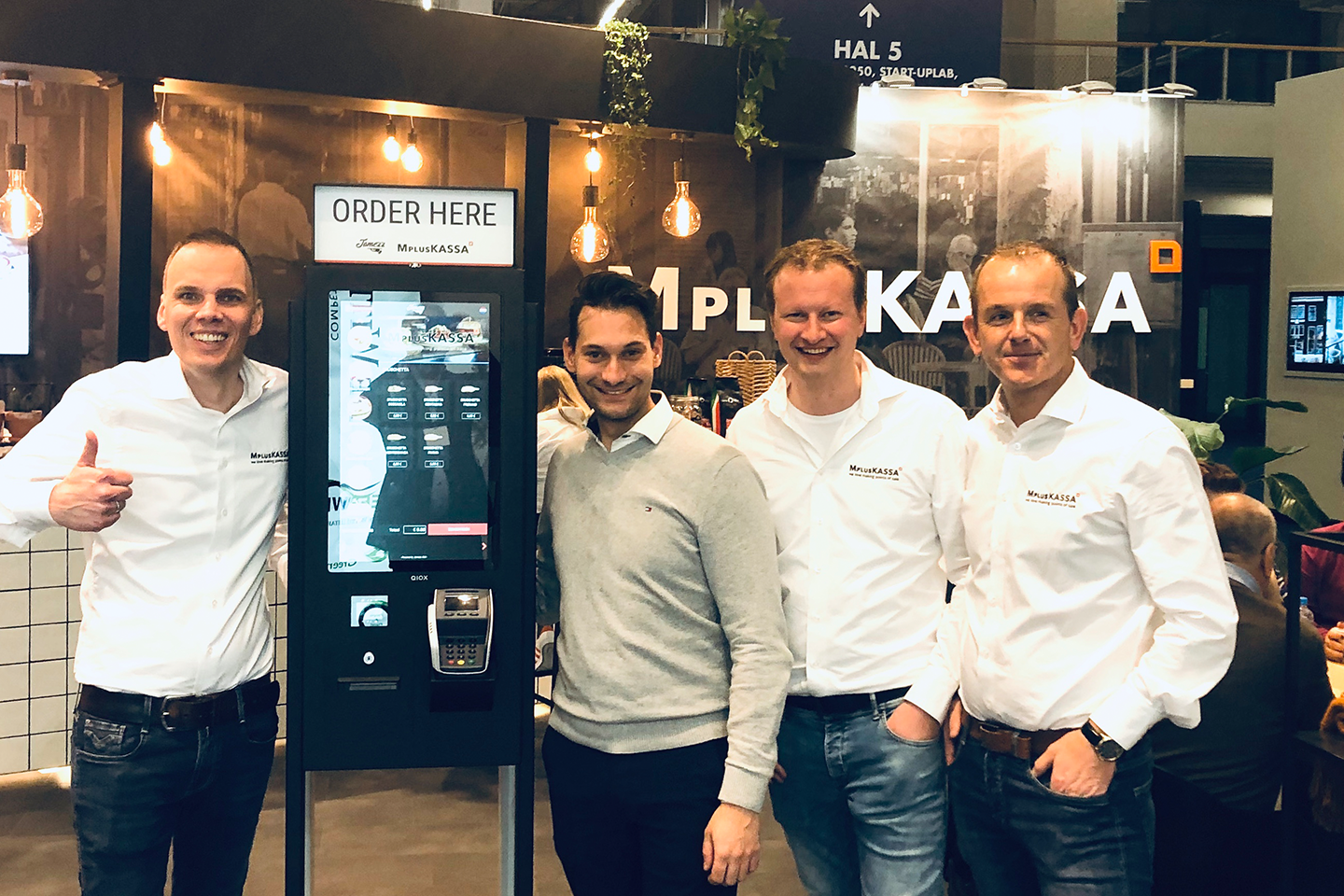 QIOX products and services
The QIOX collection consists of wall, freestanding and counter solutions. From our warehouse they go all over Europe and the rest of the world. QIOX does not only deliver hardware. We also support the remote management of our kiosks with our own cloud platform at cloud.qiox.nl. Our IT and software specialists help QIOX partners with the implementation and management of the software. We provide payment services from reliable partners such as Rabobank, Adyen, Worldline, Molie, Pay., Icepay, CCV, Payconiq, etc. We also provide remote service for management of the PCs. In everything we do we focus on unburdening partners and customers!
Become part of our QIOX partner program and benefit from extra purchasing advantages from day one. Create additional benefits and get access to volume discounts. Your benefits as a QIOX partner at a glance
Expand your hardware offering with QIOX and surprise your customers with design, innovation, reliability and quality of Dutch origin.
Become part of our international partner network, where together we take your business and results to new heights.
Our Channel Partner Program is as innovative as the products we bring to market.
We will never compete with you and are committed to doing business through carefully selected POS software partners, such as Lightspeed, Untill, Mplus dealers and more QIOX partners.
Please contact us for more information. We are happy to tell you all about our products and partner network in an online appointment or welcome you later this year in our beautiful inspiration showroom in Ridderkerk.  
Discover the perfect partner program for you!
As an IT expert you offer your customers a powerful all-in-one platform with proprietary software and QIOX hardware to support them in every aspect of their business. In addition you will be rewarded for every new customer you convince of the benefits of QIOX, you visit our annual QIOX dealer event in Ridderkerk and/or participate in webinars and conferences. QIOX Partners also get access to a wide variety of brand and product assets. Be sure to use our sales and marketing expertise to achieve your goals. Whatever your question, our support team is available day and night. This way we guarantee success: for you and your customers!
Do you want to become a QIOX partner? Then sign up as a partner
Are you convinced? Then register as a customerand send an email with explanation through this contact linkto our team. 
For additional information you can contact us and make a video appointment or meet us later this year in the beautiful QIOX showroom at Ridderkerk.