We work together with partners. QIOX distinguishes itself in the market by working together with partners, PSP's, webshop developers, software companies, cash register system vendors, AV and IT companies that apply our products and solutions in their own projects. Together we ensure that the hardware and software functions optimally. Because of the 1.5 meter society, the deployment of the interactive solutions is changing and that is why we want to expand our partner channel.
Would you like to become a QIOX partner? Then fill in our partner form! Discover the perfect partner program for you! As an IT expert you offer your customers with your own software and QIOX hardware a powerful all-in-one platform that can support them in every aspect of their business. The QIOX collection consists of wall, freestanding and counter solutions and our stock is located in the Eindhoven warehouse region from where we deliver in Europe and the rest of the world from our impressive 30.000m2 factory partner. Be extra rewarded for every new customer who convinces you of the advantages of QIOX.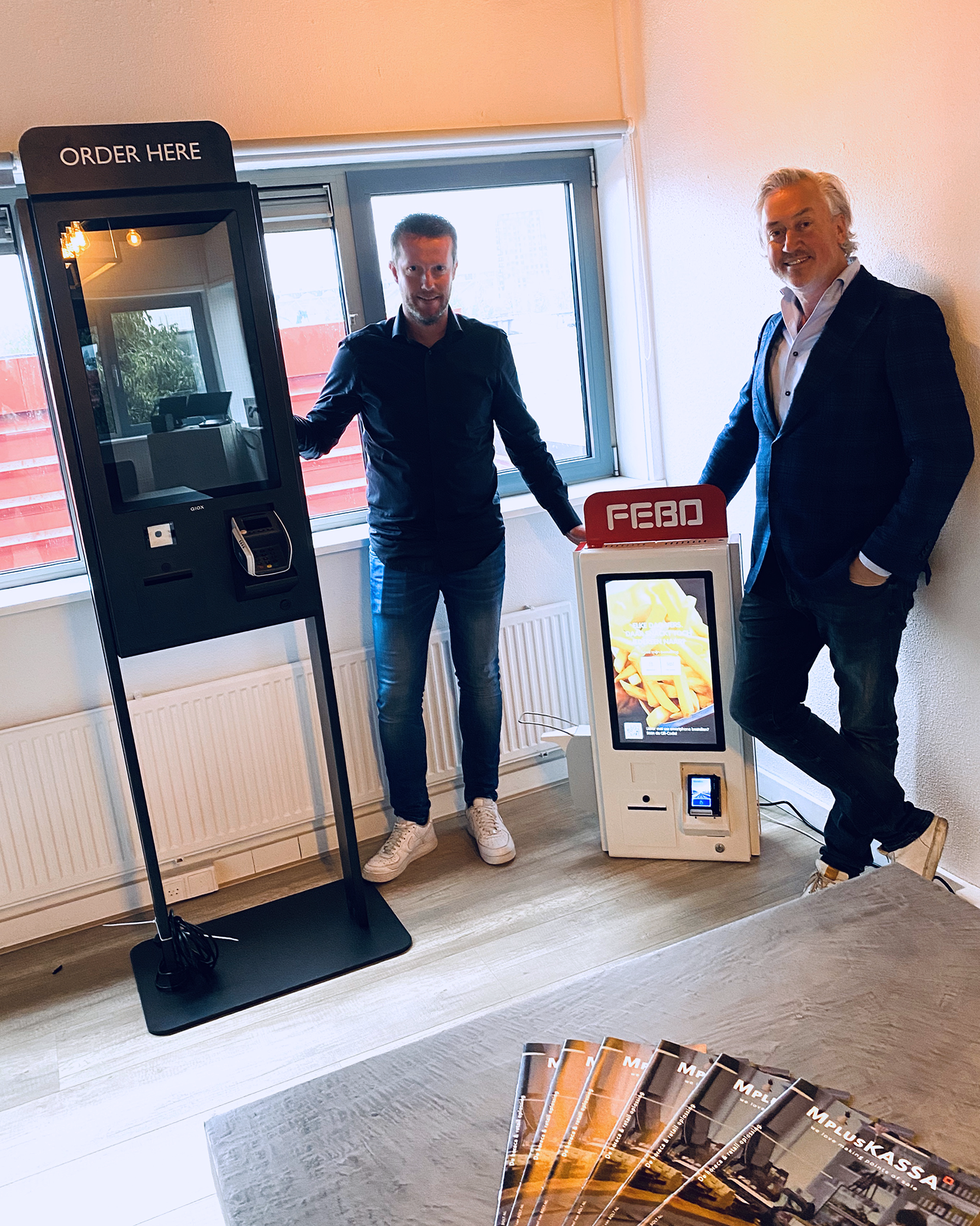 Become part of our partner program and benefit from additional purchasing advantages from day one. Create additional benefits and gain access to volume discounts.
Expand your hardware offering with QIOX, and surprise your customers with design, reliability and quality from Dutch soil.
Be part of our network where we work with your company to take results to new heights. Become part of an international partner network.
Participate in the QIOX events in the hospitality, retail and B2B segment and get more visibility through our platform.
You get access to our qiox partner environment with the corresponding purchasing advantages.
Visit our annual QIOX dealer event in Ridderkerk and/or participate in webinars and conferences.
Do you have a question? Our Support team is at your service day and night. This is how we guarantee success - for you, and for your customers. Use our sales and marketing expertise to achieve your goals. QIOX Partners get access to a wide variety of brand and product assets.
QIOX not only provides hardware but also remote management of our kiosks we support with our own cloud platform at https://cloud.qiox.nl Our IT and software specialists can support you as a partner with the implementation and management of the software. We do NOT build a webshop or application and do NOT supply cash register software. We support payments services with reliable partners such as Rabobank, Adyen, Worldline, Molie, Pay.nl, Icepay, CCV, Payconiq etc. We also provide remote service for PC management. We are convinced that this is the best way to relieve partners and customers!
Sign up here as a QIOX partner!