QIOX is a Dutch brand and manufacturer of information columns, monitor housings, multi-touch tables and tablet solutions. Both retail, food and non-food companies in the Netherlands and other countries in Europe use our creative and accessible self-service solutions.
QIOX specializes in providing complete solutions for indoor and outdoor environments. By creating and translating digital strategies into concrete audiovisual solutions, we facilitate growth and innovation for your organization.
QIOX ensures the best choices and an excellent technical implementation. Our team of enthusiastic, driven and service-oriented specialists will advise you on the possibilities of self-service and digital signage solutions within your locations.
QIOX has built a top team of self-service kiosk solutions with a select number of specialists. In case of an assignment you get a contact person and project coordinator who takes care of the entire process from development to delivery, from A to Z so.
QIOX has been making a difference for our customers since 2015 with its own cloud-based plug & play self-service products and location services. First and foremost, we do this by being at the forefront of design, high-quality product development and our innovative product portfolio.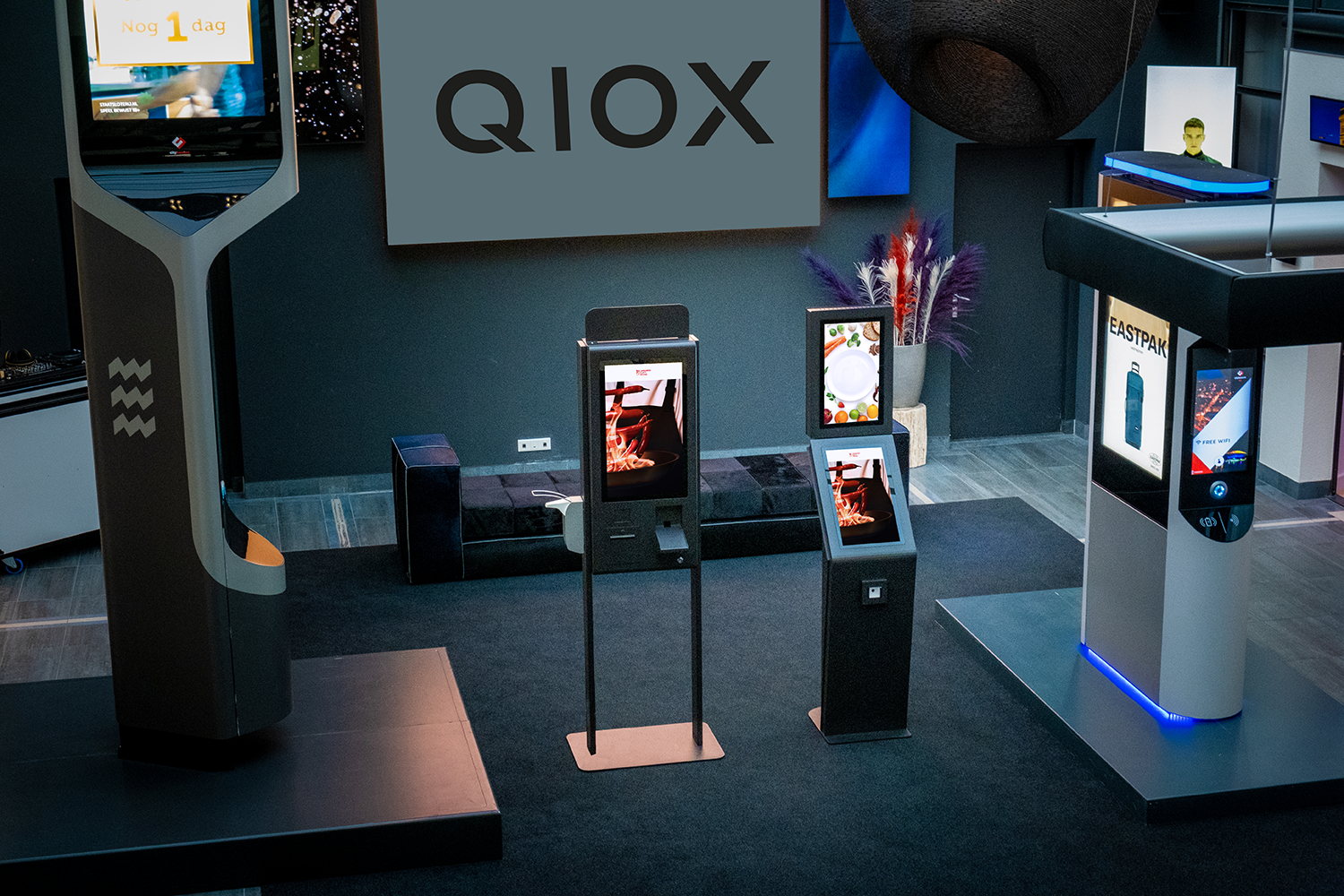 Our QIOX collection is the core of our company and is always evolving. Equally important are direct and short lines of communication with our strategic checkout partners. This way we can deliver the QIOX products affordable and standard or customized to end users who know they can rely on us. Customers such as Roompot, Febo, Intersport, Van Den Assem Shoes, SwissQuote, Duifhuizen bags, Quantore, Aramark, Daka Sport, Bronx etc. have found us with their checkout partners. 
We produce and sell kiosks and tablets based on Android and Intel technology with accompanying accessories. QIOX can be found at all relevant locations where self service or information provision helps the end user to make life easier.