Would a QIOX order column with Jamezz order software really be worth the investment for you? Would it really yield more than it costs? You understand that it is a bit of an investment, but you also see the possibilities. You know what, just consult with our experienced experts and we will think with you.
CREATE A UNIQUE ORDERING EXPERIENCE FOR YOUR GUEST!
An ordering kiosk leads to an average of 25% more turnover
Increase the average spending per guest significantly
Ensure a more efficient use of personnel
Add an eye catcher to your business
Reduce monthly costs
Avoid long and confusing queues at the counter
Generate additional revenue through upsell and cross sell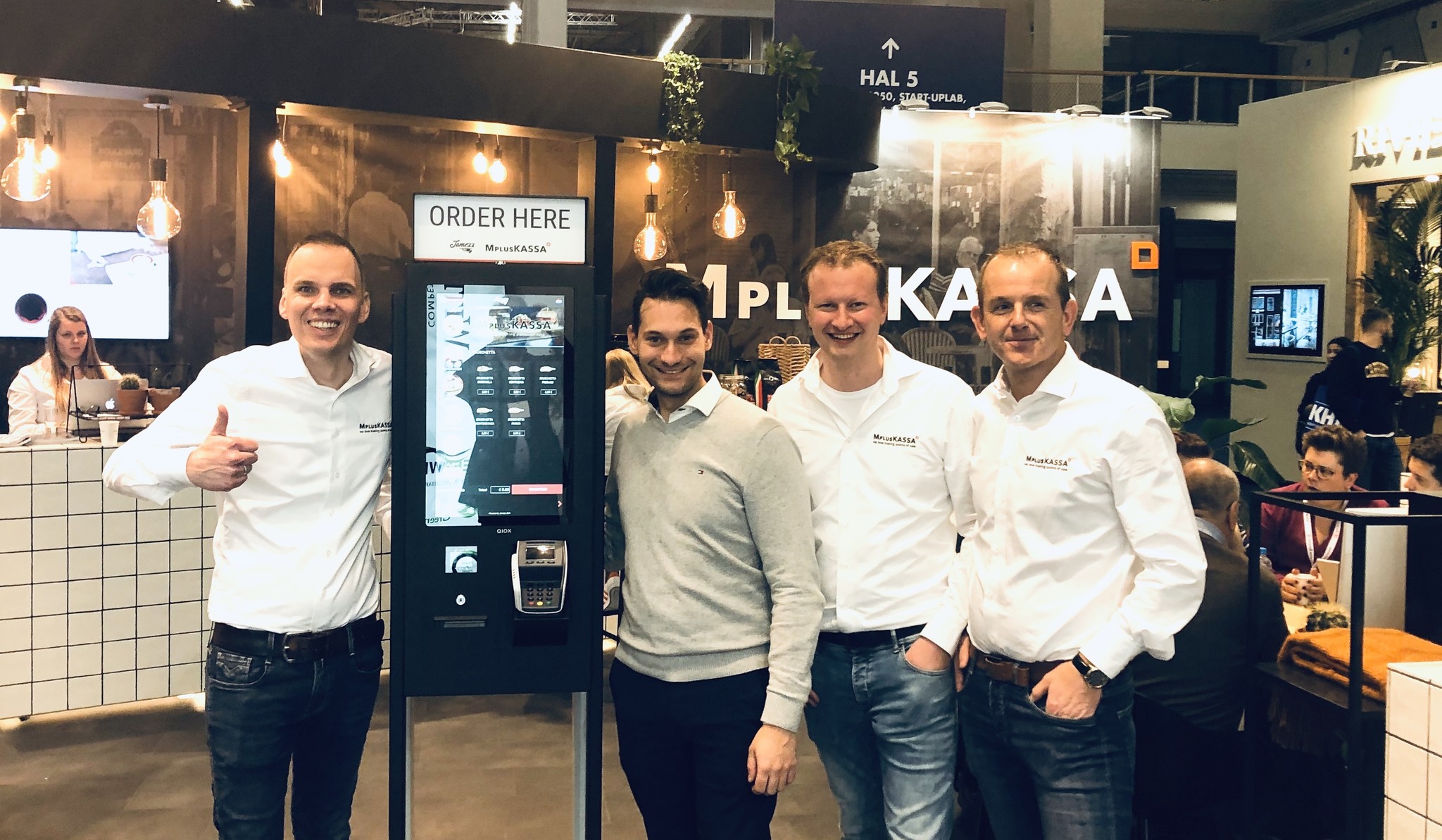 In 2017, Mitch van den Berg and Sander Aerts saw that they could simplify the ordering and checkout process in the hospitality industry with their technical knowledge. To this end, they started developing the Jamezz QR application that allowed guests to place and pay directly online with their smartphones.
It soon became clear that the hospitality industry is a complex and dynamic environment. To develop software for this turned out to be a bigger challenge that it seemed at first. Happy hours, cash register systems, changing opening hours, all-you-can-eat, baking methods, takeaway and delivery, the questions became increasingly complex.
MORE THAN A QR APPLICATION
By responding to all requests and continuing to develop from the needs of the customers, Jamezz grew into much more than a QR application. The self-developed functionalities within the software now cover almost everything a hospitality entrepreneur could ask for. From order pillar to webshop, from all-you-can-eat tablet to fully customizable QR application. With the 5-person team at the time, Jamezz developed into a complete self-order platform active throughout the Benelux.
2020
The year of corona, but also the year of Jamezz. Due to the growing popularity of self-ordering, Jamezz was already growing tremendously and reached the podium at the Start Up Awards 2019. However, this development gained tremendous momentum when Corona swept across the country.
It turned out that Jamezz's extensive functionality profile was the solution for hospitality companies to move flexibly within the measures. In this year Jamezz grew to an organization of 15 employees, became active in more than 10 countries and helped companies from sole proprietorship to multinational in no time.