The selfservice checkout expert of Limburg
Weka was founded in April 1987 by Mr. H. Lemmens. Meanwhile, Weka Kassa Systems has become a reputable company. They are located in the beautiful hilly landscape of South Limburg in Klimmen (near Valkenburg a/d Geul). Entrepreneurs in Limburg do not choose Weka just like that. They are already convinced of the high quality, service and personal approach that we provide. Weka is the most result-oriented consultant and supplier of cash register systems in Limburg. Weka delivers what it promises. Weka is reliable, committed and progressive.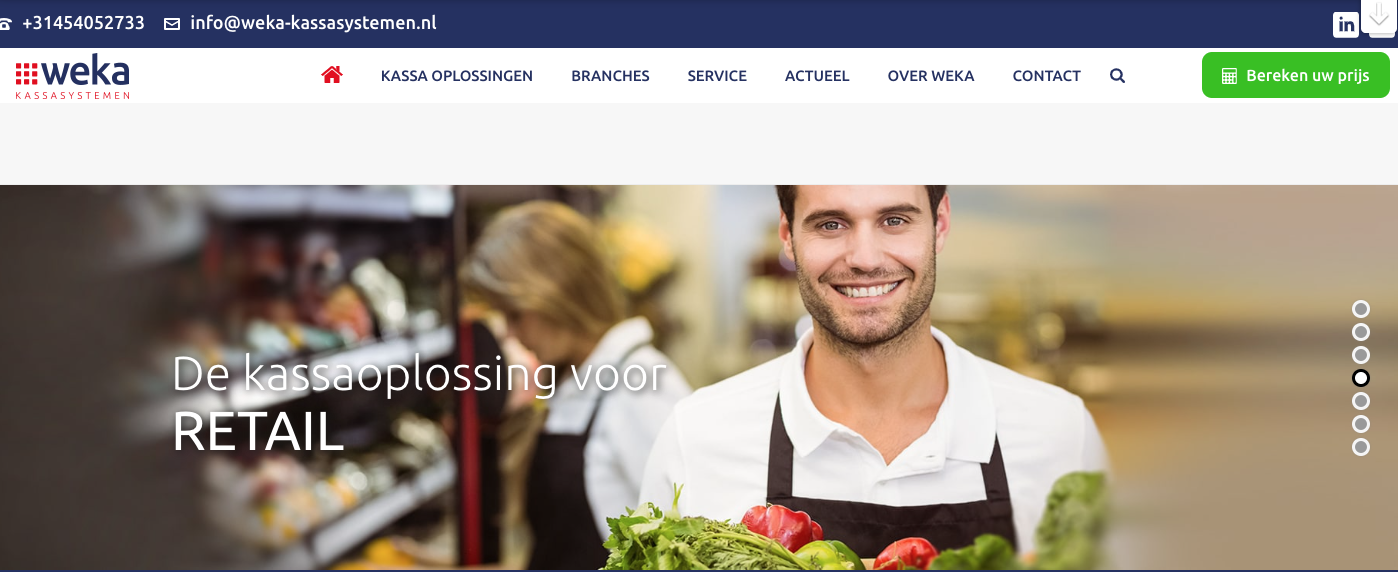 Reliable
You can count on Weka to keep its promises. They do and realize what they promise. This applies to their advice, solutions, service and aftercare.
Involved
They put your question central. What are your needs? Together with you, they work on the solution to your problem. Challenge Weka!
Progressive
Weka has a progressive character. In the past 30 years, they have gained a very high level of knowledge of the market and possibilities in cash register systems. Weka offers you with QIOX self-service checkout solutions that exceed your expectations.
For more QIOX information please contact Weka checkout systems