Van Hessen supplies automation systems for the hospitality industry. You choose the product and software modules that will help your business grow. And we will integrate them into a total package. After that, you can rely on our service, training, support and ICT services.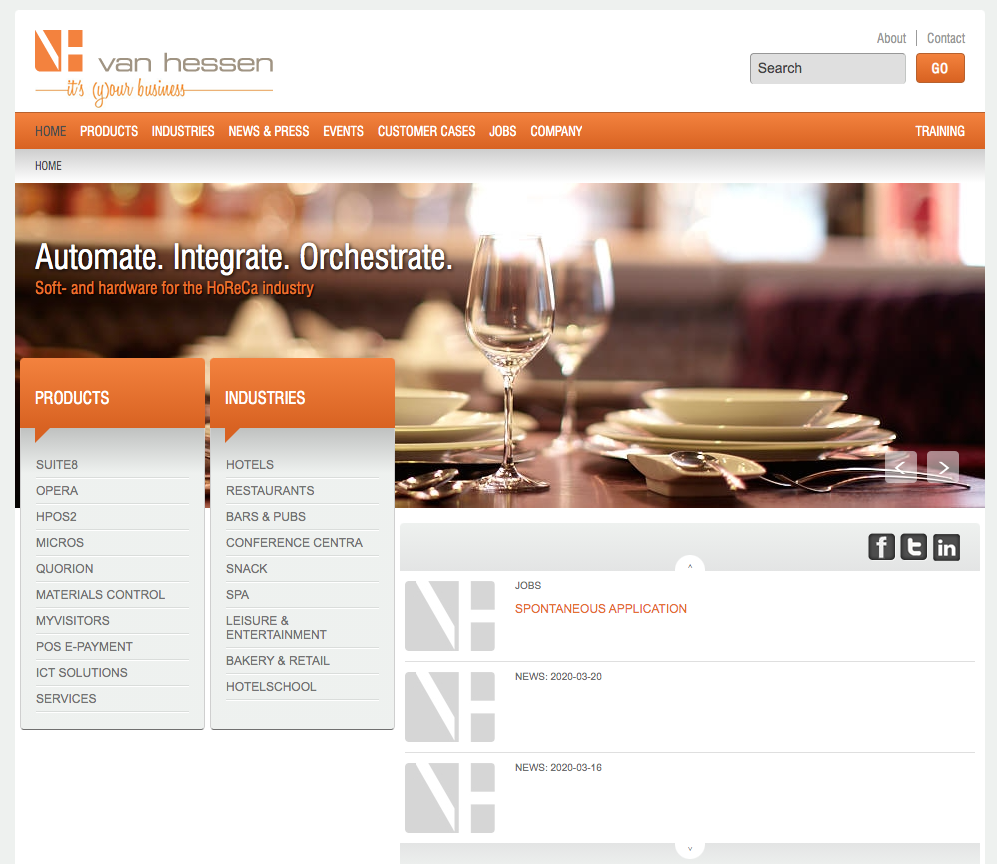 VISION
Van Hessen is one of the most important players in hospitality automation. They are continuously strengthening that position. How? Through their service, and by broadening and improving our range of products.
Market differentiation
This strategy is reflected in a unique market and product differentiation. Because Van Hessen increases efficiency in every hospitality business: from the smallest café to the largest hotel chain.
Partnership
Total packages are only successful if you have sufficient in-house expertise for each element. Their partnerships - for software and hardware innovation - are crucial in this respect. Thus, together with QIOX, they build the optimal system from the start of the project. That they then, with the cooperation of QIOX, provide maximum support.
Continuity
Van Hessen offers security to its customers and employees. For them, this means: working for Van Hessen and continuing to do so. For our customers: choosing Van Hessen and continuing to do so.
At Van Hessen, we are constantly expanding our product range and our supplier base. This is how we live up to our innovative image. And they always get the best products like QIOX self-service kiosks.
Service
The employees have experience in the hospitality industry and know the importance of excellent service. Therefore we offer full-service. From implementation and training to support and maintenance.
Collaboration
Van Hessen selects its employees based on knowledge, openness, honesty, and collegiality. This way, they guarantee a smooth cooperation: within the teams and with the customer.
For QIOX services and information contact Van Hessen