KonaCom is a hospitality POS supplier that specializes in iPad cash registers and the digitalization of the hospitality industry. They started just after the invention of the iPad in 2010 and are now specialists in this field. Partly because we ourselves have worked for years in the hospitality industry in various functions and are therefore familiar with the challenges that you encounter.
KonaCom has already completed hundreds of installations in all disciplines of the hospitality industry. They advise, install and monitor your business so you can focus on your guests. Konacom is a certified Diamond partner of Lightspeed and Country Partner of GASTROFIX.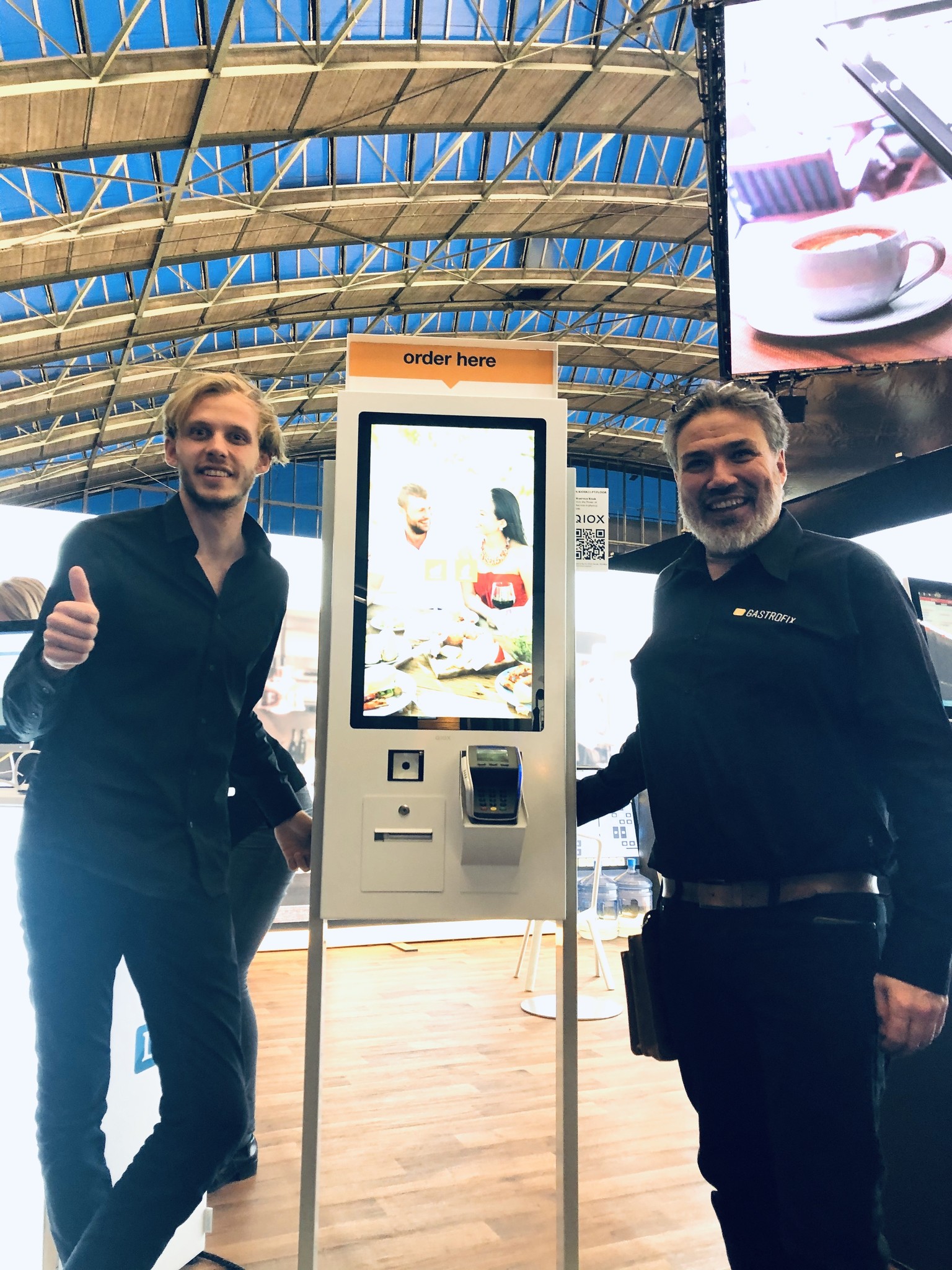 Self-Order Kiosk
No more long queues at your cash registers
With the user-friendly order kiosks from QIOX, Konacom offers your guests the opportunity to skip the line at your cash register. Let your guests place their own orders on large touchscreen screens and pay directly through an integrated PIN device. This way of self-ordering ensures that orders come directly to your cash register. You can also choose to work completely stand-alone.
For more information contact Konacom